PROJECT ONE: 1935 Chev Standard Roadster Ute with Australian Holden Body.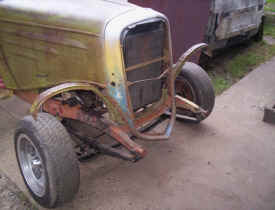 Mitsubishi L300 Van rear end - diff Front end standard springs and king
ratio 3.3 to 1. 14" alloy wheels. pins. Ford EF disc and alloy calipers.
14" alloy wheels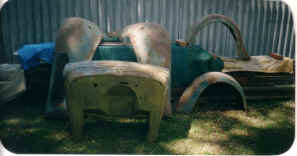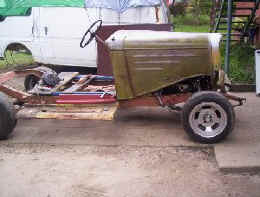 This is the way I bought it - in a 1,000
pieces.